Trench Technology
Katherm QL
Displacement ventilation system for draught-free ventilation.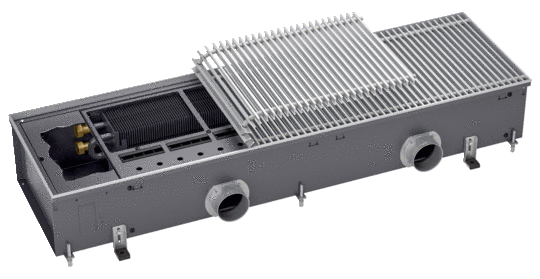 Overview
Katherm QL supplies the room with displacement air through the underfloor convector, guaranteeing a pleasant indoor climate.
The air stream, initially rises up the façade and then at enters the room at lower air speed and is optimised for draught-free air supply.
The discharged heated air rises up the glazed façade, screening the room from falling cold air.
Two channel widths and heights and five channel lengths each are sufficient to ensure optimum comfort with the Katherm QL in projects.
Project solutions for all geometries, incorporating mitred corners, curved sections, column cut-outs or angles, are possible
We have the right grille for every installation situation – even with curves, angled and slopes.
In addition to our metallic optiline grilles made of aluminium, brass and stainless steel, we also have decorative wood grilles.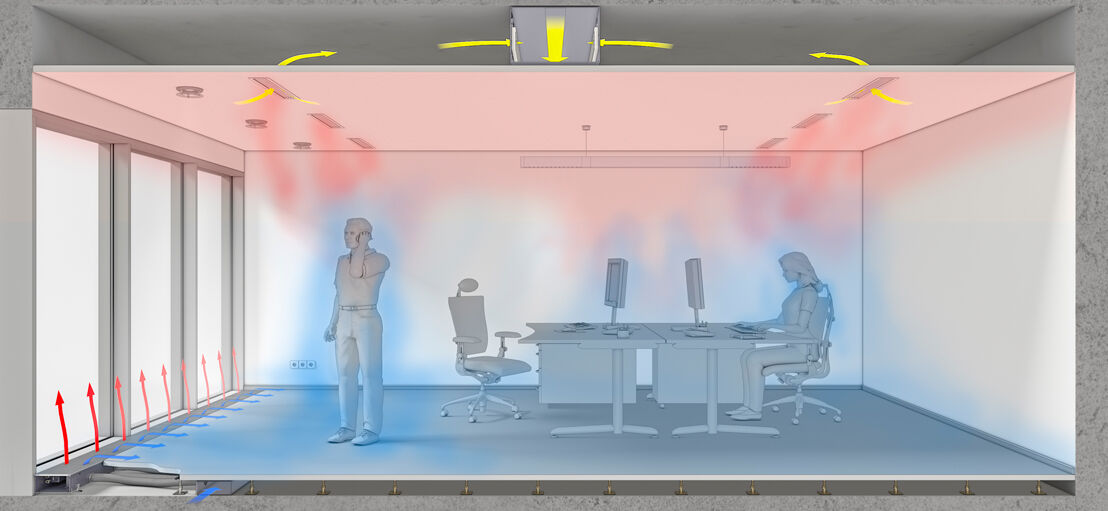 An additional slot slider between the displacement air outlet and convector means that the heat output can be increased in problem areas.
The treated displacement air is fed at low turbulence into the room through the large air outlets in the floor and is distributed in the room at air speeds of <0.3 m/s.
High-output Cu/Al convectors with depths of 100 and 150 mm
References
Hotel Roomers, Baden-Baden
Hellbrunn Castle, Salzburg